A Place That Relies on God
"Train up a child in the way he should go, and when he is old, he will not depart from it." (Proverbs 22: 6)
As one of our main concerns, CHARACTER is built and shaped through the guidelines of the Bible; and should be started as early as possible.
Students are guided through Morning Devotions, Character Building classes, Assembly time and Retreats. To ensure the effectiveness of the character shaping process, students' daily behaviour is constantly observed and disciplined by our faculty and staff.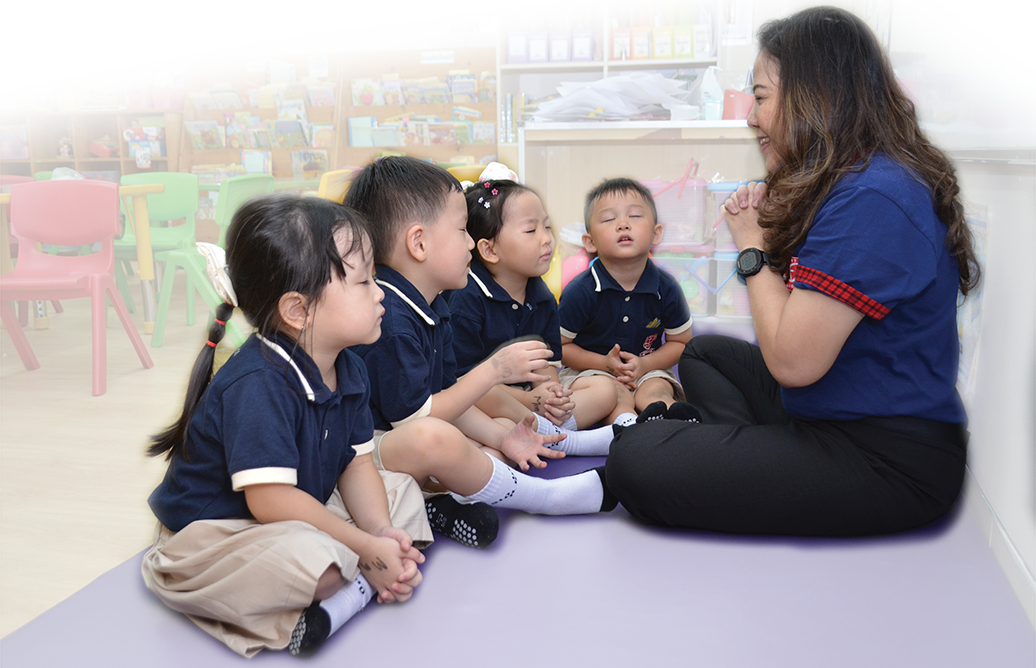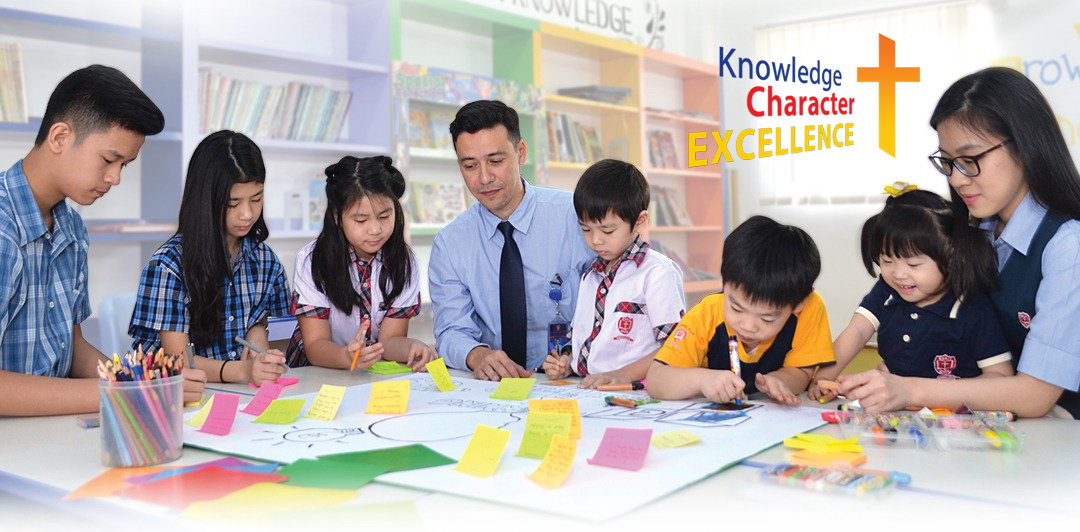 "More learning, less teaching"
Our commitment towards excellence has motivated us to constantly put our best efforts to provide the finest educational quality for our children.
This includes reaching standard quality measurements from the National Department of Education. Fulfilling our commitment, Bukit Sion has constantly achieved the highest score (A) from the National Education Accreditation Board.
As key players and the motor that runs our school, we pay great attention to our faculty and staff. Character Building classes are also provided for faculty and staff; daily observation is always made; and skills upgrading is never forgotten.
Our team of dedicated and responsible faculty are always eager to learn more; keeping up-to-date and making sure that they are the best in their specific field. Parents can rest assured that their child is in the best hands!
Students are prepared for continued studies in Indonesia and overseas. This is achieved by adopting programmes by Cambridge Assessment International Education, whilst meeeting requirements of the National Curriculum. In December 2010, Bukit Sion became a Cambridge International Examination (CIE) Center. Since then, our Year 10 students can sit the IGCSE (International General Certificate of Secondary Education) exams.
As the latest research in education suggests, teacher expertise is crucial to improving quality of learning. Therefore, working together with Cambridge, we develop teacher's reflective practice and impact through continuing professional development (CPD). The CPD has become a must-grow educational lifecycle for each practitioner at our school.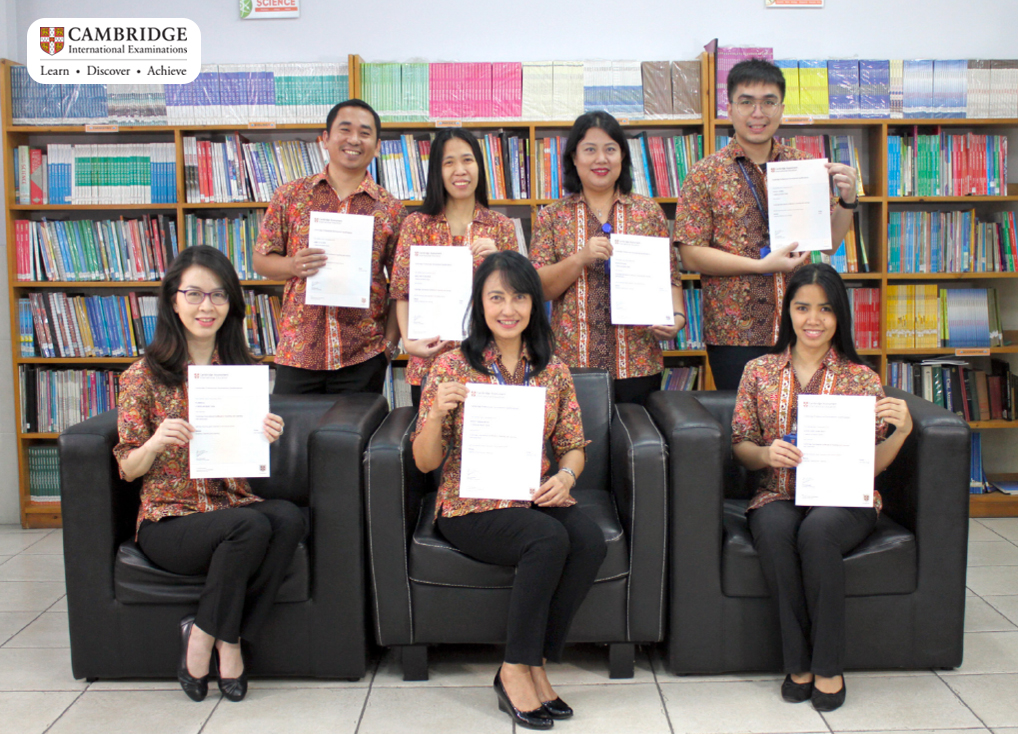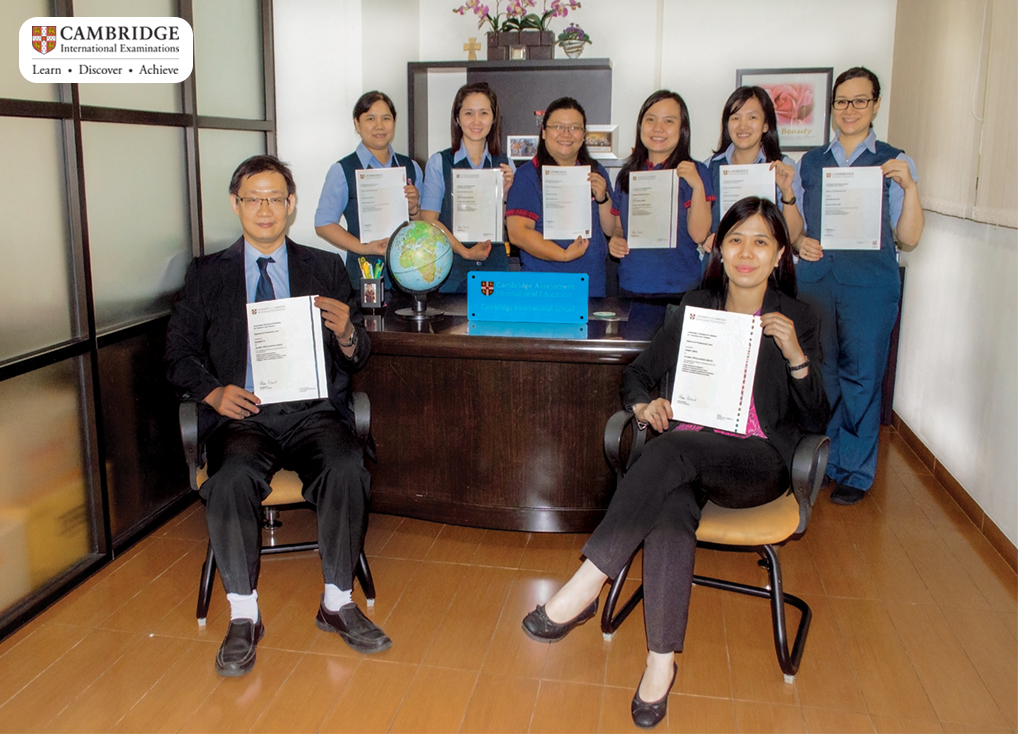 We offer the Cambridge Professional Development Qualification, CICL&T (Cambridge International Certificate Teaching & Learning).
A nominated Programme Leader is currently responsible for designing and managing the PD programme. At this juncture, 15 candidates are undertaking the qualification wherein they develop competence in design, practice, assessment and evaluation, while a team of 5 certified mentors assume a duty to observe the teaching/learning activities and learner involvement.
The Programme leader and the team conduct regular in-house training workshops. The heart of the ongoing embodiment is a smooth blending of reflection, practice-based enquiry and active learning. We align it with the ultimate goal of education: to promote lifelong learning.
STEAM-Focused Education
STEAM Education is an approach to learning that emphasizes Science, Technology, Engineering, the Arts and Mathematics to sharpen students' critical thinking, inquiry, perseverance, encourage innovation and creativity, communication skills.
It is not only possible, but necessary in today's changing times to create and facilitate education in environments that are dynamic and relevant. We need to develop students who:
Will be able to learn in any environment
Can confidently evaluate and take necessary risks
Are able to learn experientially and continually
Collaborate well with peers
Are persistent in tasks and solving problems
Can create and innovate
We live in a world that is changing exponentially.  Newly generated information may be obsolete in less time than it takes for students to complete their education. 
Therefore, our learners need to be equipped to solve problems that do not yet exist for jobs, services and companies that have not yet been created in a world that they need to shape and thrive in through the rest of their lives.

Holistic Approach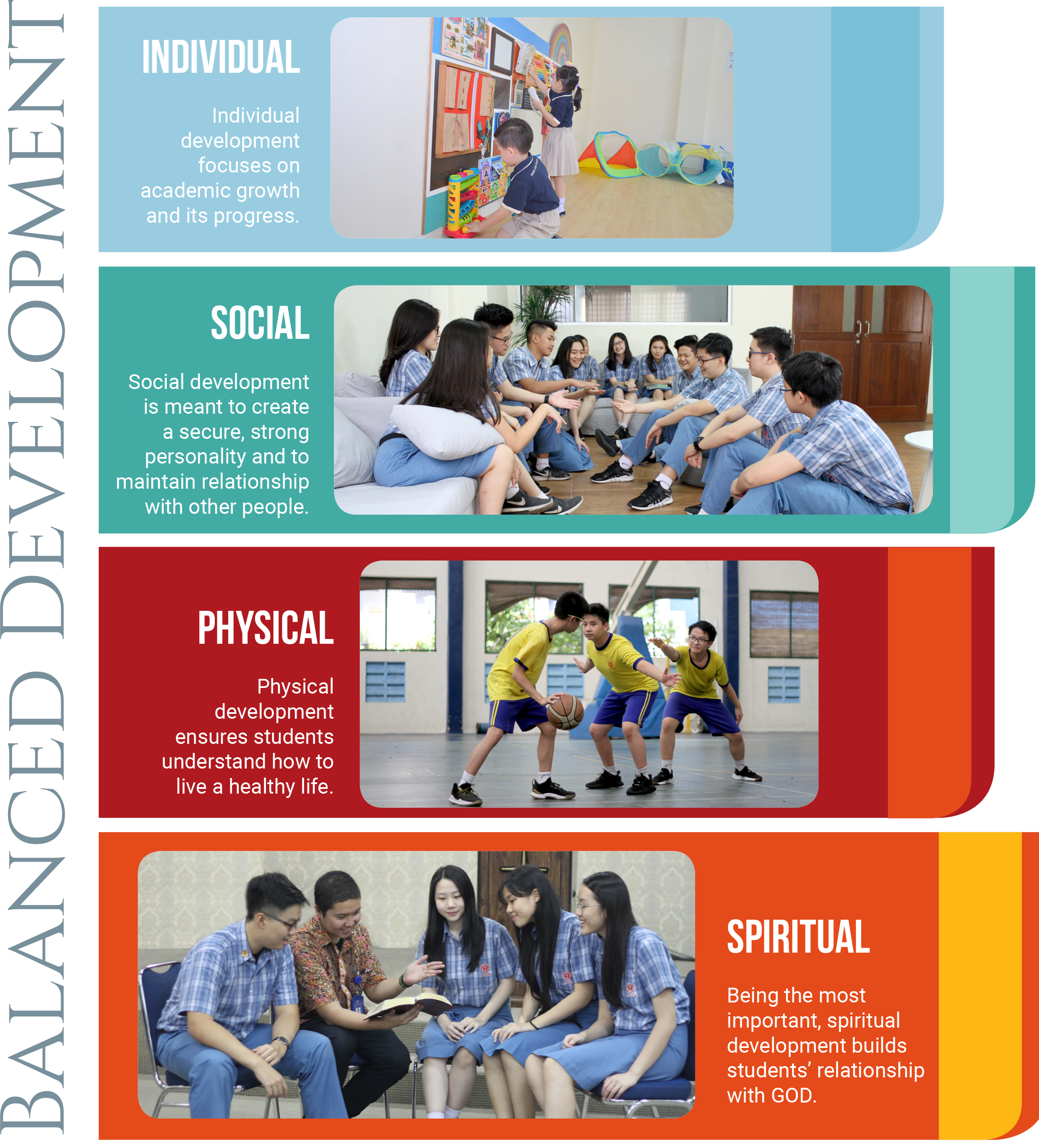 Individualized Teaching
We recognize that each learner is unique. By using a variety of the latest techniques and approaches, our teachers work as a team to maximize every student's potential in a variety of learning environments to discover and develop innate abilities.
Cambridge Curriculum ++
While Cambridge International Programs form the core of our curriculum, our school offers national subjects as well as international language including Mandarin, Japanese and German.
Safe Learning Environment